I only got to a couple of days of the festival this year but I saw some great stuff.  Lluis Mather's 'Noose' was particularly good, especially as I hadn't heard anything about them before so had no idea what to expect.  I enjoyed seeing Ben Watte playing piano with Kyran Matthews' quartet, although the sound let them down a little.  My highlight would have to be Shabaka Hutchings' 'Son's of Kemet'; they absolutely blew me away and I really recommend you check them out.
I had a couple of great gigs too.  My brother, Jimmy Adolpho and myself played a trio set before the 'Son's of Kemet' (pictured below) at the Band on the Wall.  Anton had written a set of new material which we were debuting and, although the audience was fairly small, it was very well received and I think it sounded good…  We recorded the music this week so you'll be able to see for yourselves soon!
The Dub Jazz Soundsystem (video here) played at Matt & Phred's on the last night of the festival with special guests Steve Parry and Sam Healey.  It was raucous!  I've not seen the place that busy for years; people were queuing down the street.  We played over three hours of really heavy, high energy Dub/Ska/Psychedelic/Jazz, and I was feeling the effects of it for the next couple of days.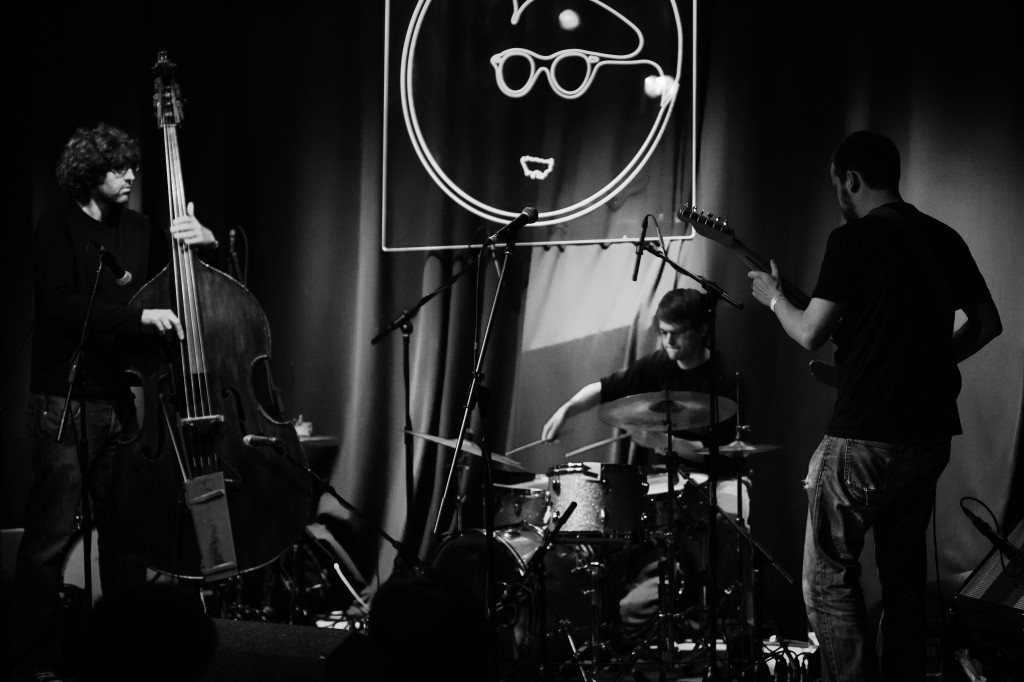 Photo by Mark Whitaker